Teacher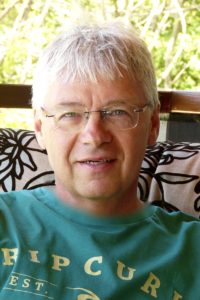 Arno Hess is an authorised Zen teacher and dharma successor of Mervyn Lander Roshi. He is also authorised as a Zen teacher by Yamada Ryoun Roshi, the Abbot of the Japanese based Sanbō-Zen lineage from whom Arno received the teaching name Shû'un Ken (Eagle Cloud).
His passion is the cultivation of Zen practice as a way of life. He is also a student of other Buddhist traditions and has a special interest in early and classical Buddhism.
Arno also co-founded and facilitates the Inside Mindfulness Program. This ongoing rehabilitation course has been accredited by Queensland Corrective Services and is currently being taught on a weekly basis in prisons around Brisbane.
Arno's background is in business, having co-founded a technology based equipment manufacturing company within the pharmaceutical sector.
Arno holds a graduate diploma in applied Buddhism and is the founder of Pathway Zen Inc.