Teacher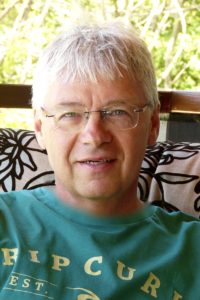 Arno Hess is a Brisbane based Zen teacher and founder of Pathway Zen, where he guides students in meditation and koan practice. He is a dharma successor of Mervyn Lander Roshi and is also authorised as a Zen teacher by Yamada Ryoun Roshi, the Abbot of the Japanese based Sanbō-Zen lineage from whom Arno received the teaching name Shû'un Ken (Eagle Cloud).
Arno also co-founded the Inside Mindfulness Program, an accredited rehabilitation course through Queensland Corrective Services, which is currently being taught on a weekly basis in prisons around Brisbane.
Arno's passion is the cultivation of Zen practice as a way of life. He is a student of other meditation traditions and holds a graduate diploma in Applied Buddhism.
Before becoming a Zen teacher, Arno's background was in business, having co-founded a technology based manufacturing company producing pharmaceutical packaging machinery.
Arno can be contacted via e-mail at: arno.hess@pathwayzen.org.au